Voucher Posture Building for Performance & Stage Presence
What you learn in the posture building course
An upright posture is the Ideal conditions for breathing and vocalisationbecause we are our own sounding body. A developed Body awareness, the flexible use of our spine and the strengthening of the associated musculature also have a positive effect on our inner state of mind. Anyone who sings or speaks frequently in front of others knows how important it is to be able to to feel good in one's own body. This is the only way to create the spark that convinces and inspires the audience.
To create a upright and self-confident posture you need to stand securely and consciously. That's why we do exercises that increase the contact of your feet to the ground and thus your Improve stand.
Posture and movement are closely related. Many singers and performers therefore look to dance, martial arts etc. for Inspirationin order to improve their Stage performance to make it more varied through unusual movements. In our exercises you break out of your movement comfort zone and discover your body anew. We use natural movement sequences that we often neglect in everyday life, such as twists, bends and stretches. Let yourself be surprised by what your body is capable of!
Our posture and charisma are mainly determined by the posture of our spine. Through exercises such as the "body wave" we can slip into a wide variety of roles (the javelin thrower, the dancer, etc.). This gives you a Large repertoire of expressive possibilities at your disposal. This makes your performance distinctive and enhances your Stage presence.
For whom the Posture Building for Performance & Stage Presence course is suitable:
The Posture building course I recommend it to all those who sing or speak a lot in front of others for professional reasons and who want to present themselves expressively and confidently.
This might also interest you
"In my job, I not only have to lead workshops, but also give presentations at meetings and conferences, for example. For this, the lessons with Ms Kube help me in a decisive way to train and develop my voice accordingly in order to be able to give successful presentations."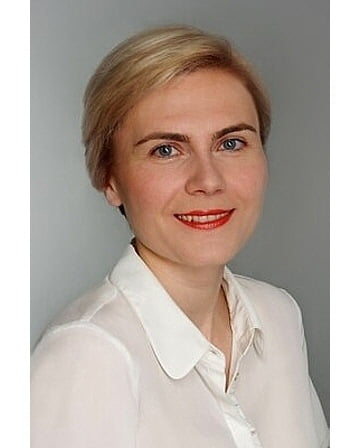 Dr. Silvia Richter - Research Associate Central Institute for Catholic Theology, Hu. Berlin