Location and time-independent online singing lessons with more than nine hours of video material.
Learn at your own pace
Independent of time and place, when and where you want
Use the course for as long as you like (NO SUBSCRIPTION!)
You can support this with a personal Online vocal coaching Book via Skype or Zoom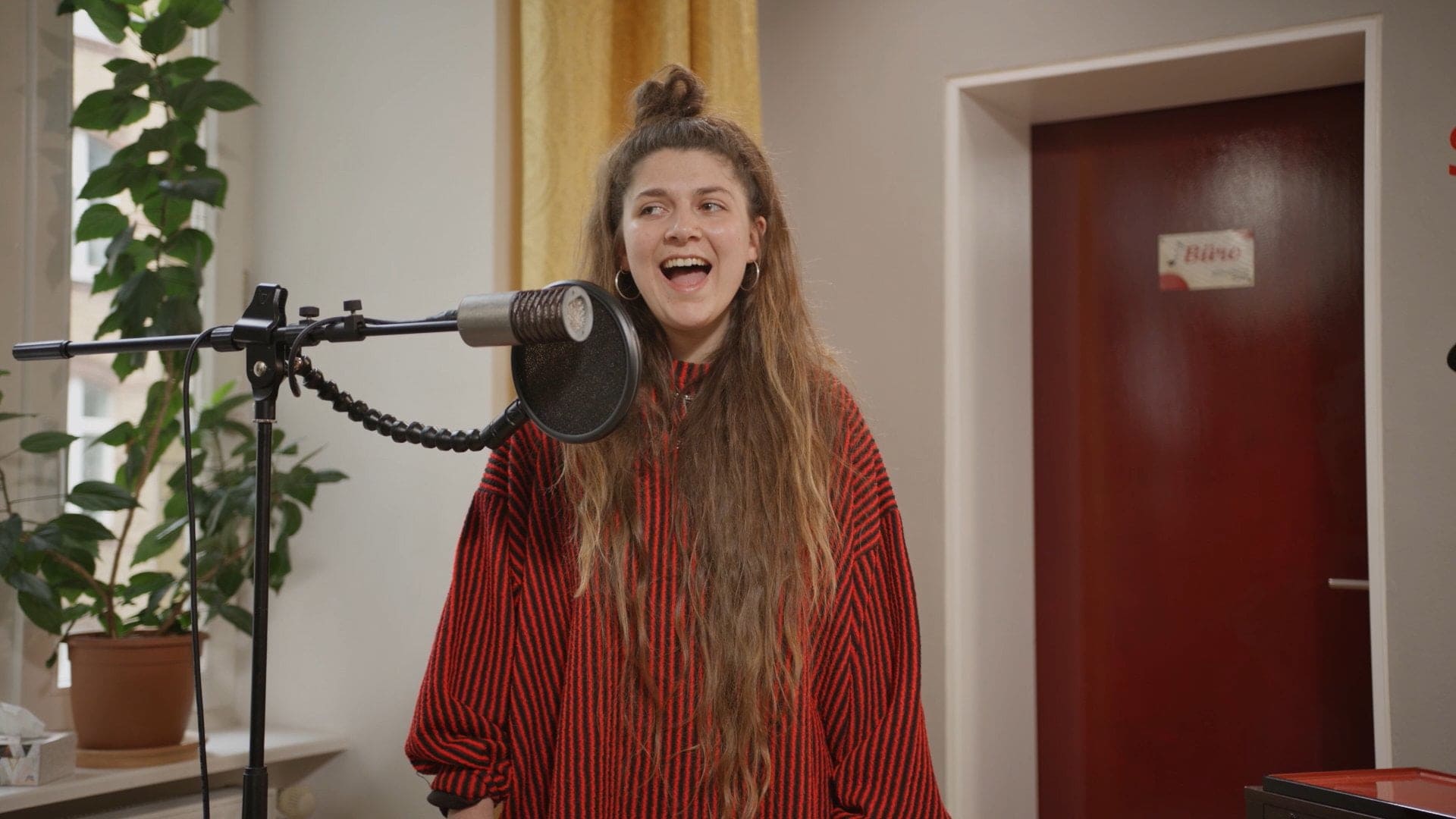 The special gift
You know someone who loves to sing? And who has always wanted to take singing lessons but never found the time or courage? Then give them a little push and give them the gift of a course that will make this wish come true.
Give a big dose of happiness with a gift voucher for a Sing a Song - Be Happy video course.
The video courses offer many advantages: The gift recipients can take the singing lessons where and when they want, so they are independent of location and time. They can learn at their own pace and use the course for as long as they want.
Singing makes you happy
"Sing a Song - Be Happy": Scientific studies show that singing is accompanied by physical changes that increase the feeling of happiness. Whether together, in the shower or in a virtual room: singing makes you happy!
This is how gift vouchers work:
Buy the desired voucher here online in the shop.
As soon as the payment has been made (note: this can take 1-3 days for direct transfers), you will receive an email in which you can download the voucher. At the same time, you can download it at any time in your Customer account and download it as a PDF file.
You can then print out the voucher or send it to the person in question by e-mail.
How to redeem a voucher:
Someone gave you a gift voucher? Congratulations! Then you can get started. Whenever you want and at your own pace. Proceed as follows:
Click on the course for which you have received a voucher. Example: "Women's Advanced Course Part 1". You can find all courses under "Online courses"
Add the relevant course to the shopping cart.
In the shopping basket you will find the field "Redeem voucher". Enter the code on your voucher in the top left-hand corner and click on "Redeem". The course price will be deducted and the total value should now be 0 euros.
Now go to the checkout and follow the instructions. If you already have an account, you can log in, otherwise a customer account will be created for you. Finally, click on "Payable order". (Sometimes the term "Payment required" is confusing. This is required by law at this point. If the total value of the goods is 0 euros, you do not have to pay anything.)
After the successful order you will receive an e-mail with access to the course, which you can then also access at any time via your customer account.

Sing a Song - Be Happy!
If you have any problems redeeming or sending vouchers, please contact support@singasong-behappy.de